The Ultimate Destination for Hijab Fashion in BD.
Abaya and Gown, is a modest fashion clothing store in Dhaka, Bangladesh, is your ultimate destination for the best online hijab shopping in BD for all kinds of meticulously crafted hijabs, niqabs, and modest fashion outfits proudly made in Bangladesh. We cater to both newcomers to this elegant hijab style and dedicated enthusiasts, ensuring you have access to everything you need to elevate your confidence and appearance.
Our extensive blog is a treasure of information, covering a diverse range of styles that are currently trending in Bangladesh. Discover the latest hijab fashion in BD, learn about hijab styling tips from experts, and find valuable insights into the hijab price in BD. We pride ourselves on offering the best hijab collection in the region, curated with care and attention to detail.
Whether you're preparing for a special occasion or simply seeking fashion inspiration, our comprehensive blog has you covered. Join us on a journey to explore the world of modern and modest hijab fashion, where beauty seamlessly intertwines with tradition, and confidence is forever in style. Embrace the essence of hijab style and fashion with Abaya and Gown, your trusted source for all things elegant and modest.
Step into a world of elegance and self-expression with Abaya and Gown's exquisitely woven hijabs and niqabs. These finely crafted pieces serve as a canvas for showcasing your unique style while preserving your cultural heritage and cherished values. We take immense pride in offering a meticulously curated collection that is a breathtaking tapestry of fabric, patterns, and luxurious materials.
Our mission at Abaya and Gown is to encapsulate the vibrant tapestry of hijab fashion in Bangladesh, bringing you the finest headscarf and niqab options available. Each piece in our collection carries with it a compelling narrative, waiting to be embraced and woven into your own story. We are your dedicated guides on this journey, ready to assist you in discovering that one special outfit that harmonizes perfectly with your unique path, forging a captivating and heartwarming connection.
Explore our selection and experience the essence of the best hijab collection, where fashion with hijabs transcends clothing and becomes an art form, expressing your identity and individuality in the most elegant and meaningful way.
Crafting Your Style With Modesty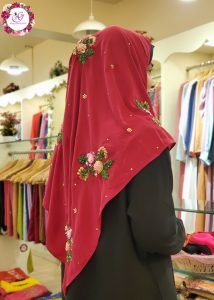 At Abaya and Gown, we passionately celebrate the art of self-expression through our exquisite array of modest hijab styles. Our collection is a carefully curated tapestry that spans a wide spectrum of choices, encompassing everything from timeless neutrals to vibrant shades and enchanting patterns. We are dedicated to seamlessly merging your distinct style, cultural heritage, and significant life moments, empowering you to choose hijab designs that authentically convey your unique narrative.
Your journey with us transcends mere fashion exploration; it's an exploration of identity and personal expression. Every hijab style we offer becomes a canvas for your individual story, a reflection of your values, beliefs, and aspirations. We understand that hijab fashion is more than just clothing; it's a powerful means of expressing who you are.
At Abaya and Gown, we serve as your trusted companions on this journey of self-discovery through fashion. We keep a keen eye on trending hijab fashion and modest clothing, ensuring that you have access to the latest styles and designs that enable you to tell your story with grace, elegance, and authenticity. Let us be your dedicated hijab guide as you embark on this beautiful voyage of self-expression and empowerment through the world of modest fashion.
Fabrics That Merge Elegance And Comfort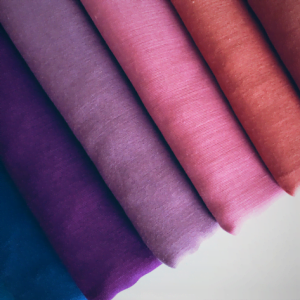 Abaya and Gown warmly invites you to embark on a journey of discovery through our meticulously crafted and unparalleled hijab collection in Bangladesh. Our carefully curated selection of headscarves showcases an exquisite range of opulent fabrics, including the gentle embrace of cotton, the ethereal charm of chiffon, and the sumptuous allure of silk. These materials not only epitomize aesthetic charm but also offer a promise of unrivaled breathability and day-long comfort, ensuring you feel at ease and elegant throughout your day.
We understand the profound significance of hijab style in BD, and our collection stands as a testament to this understanding. We meticulously track and incorporate the latest trends in hijab fashion in BD, allowing you to express your unique style with grace and sophistication. Whether you're searching for a hijab or niqab style that radiates elegance or seeking modest clothing that seamlessly combines grace with convenience, Abaya and Gown is your trusted partner.
Our commitment to providing you with the finest hijab and niqab options ensures that your individuality shines through in every ensemble. Join us in exploring the world of modest fashion where grace, comfort, and style converge to empower you to make a statement that is uniquely yours.
Balancing Beliefs and Fashion
Styling an outfit that embodies modesty, faith, and confidence is a thoughtful process that requires careful consideration. To achieve this, begin by selecting colors and patterns that resonate with your personal style while adhering to modest principles. In the context of style, explore the latest hijab fashion in BD for inspiration.
Experiment with various draping techniques to find the one that complements your face shape and enhances your confidence, whether it's for a party hijab style or a wedding hijab style. Additionally, prioritize breathable and comfortable fabrics to ensure ease throughout the day, especially in the vibrant and often warm climate of Bangladesh.
Lastly, accessorize thoughtfully with modest jewelry and pins that align with your religious beliefs, adding a personal touch to your ensemble. By following these guidelines, you can confidently express your faith while embracing a stylish and modest look that suits any occasion.
Preserve Fabric Quality: Enhancing Longevity With Care Tips
At Abaya and Gown, we hold your outfits in high regard as cherished style companions. Our commitment to preserving the quality and longevity of your outfits is reflected in our comprehensive care guide. This guide is thoughtfully designed to extend the life of garments crafted from various fabrics, ensuring that your hijabs remain vibrant and elegant over time.
Following our expert advice on washing, drying, and storage is a simple yet essential step in safeguarding the beauty and integrity of your collection. Whether your hijabs are made of cotton, polyester, silk, chiffon, or lycra, these techniques ensure that they continue to grace your fashion journey as enduring and beloved style companions.
These thoughtful measures not only enhance your niqab style but also showcase the best colors and designs you've carefully chosen. By maintaining the quality of your outfit, you can continue to express your unique identity and cultural heritage with confidence and grace. Trust Abaya and Gown to be your partner in preserving the beauty and longevity of your cherished outfits.
Hijabs are more than just pieces of fabric; they serve as powerful statements of identity, culture, and grace. At Abaya and Gown, we are passionately committed to being your devoted partner in celebrating modesty while embracing the ever-evolving world of modern hijab fashion. Our mission is clear: to guide, inspire, and provide you with the finest collection of hijabs in Bangladesh that seamlessly aligns with your unique style journey.
At Abaya and Gown, we understand that hijab fashion seamlessly blends with other modest Islamic dresses such as borka, abaya, gown, and more. Our collection harmoniously integrates these elements, allowing you to create stunning ensembles that reflect your modest and stylish sensibilities. We believe that true modesty can be a powerful form of self-expression, and our offerings are designed to empower you in showcasing your unique identity while celebrating the richness of your culture and faith.
Join us in elevating your modesty with elegance, confidence, and individuality today. Explore the world of hijab style and fashion with us, and discover the best hijab collection that caters to your desires, all while considering the best hijab price in BD. Embrace your identity, culture, and grace through the beauty of hijab fashion.
What makes 'Abaya and Gown' stand out for shopping?
Abaya and Gown, where we present an exquisite selection of high-quality fabrics that seamlessly fuse elegance with modesty. Our distinct approach to styling, diverse range of premium materials, and unwavering commitment to customer delight distinguish us as the premier destination for hijab fashion in Bangladesh.
How to make purchase from Abaya and Gown?
Purchasing your favorite outfit from Abaya and Gown is effortless. Message us on Social Media, browse our user-friendly website, or visit our store for a personalized experience. Your ideal choices is just a click or visit away.
Can I visit your physical store to try on?
Absolutely! We have a physical store in Dhaka where you can browse our collection in person, receive personalized assistance, and ensure you find the best modest outfits that matches your style and preferences.